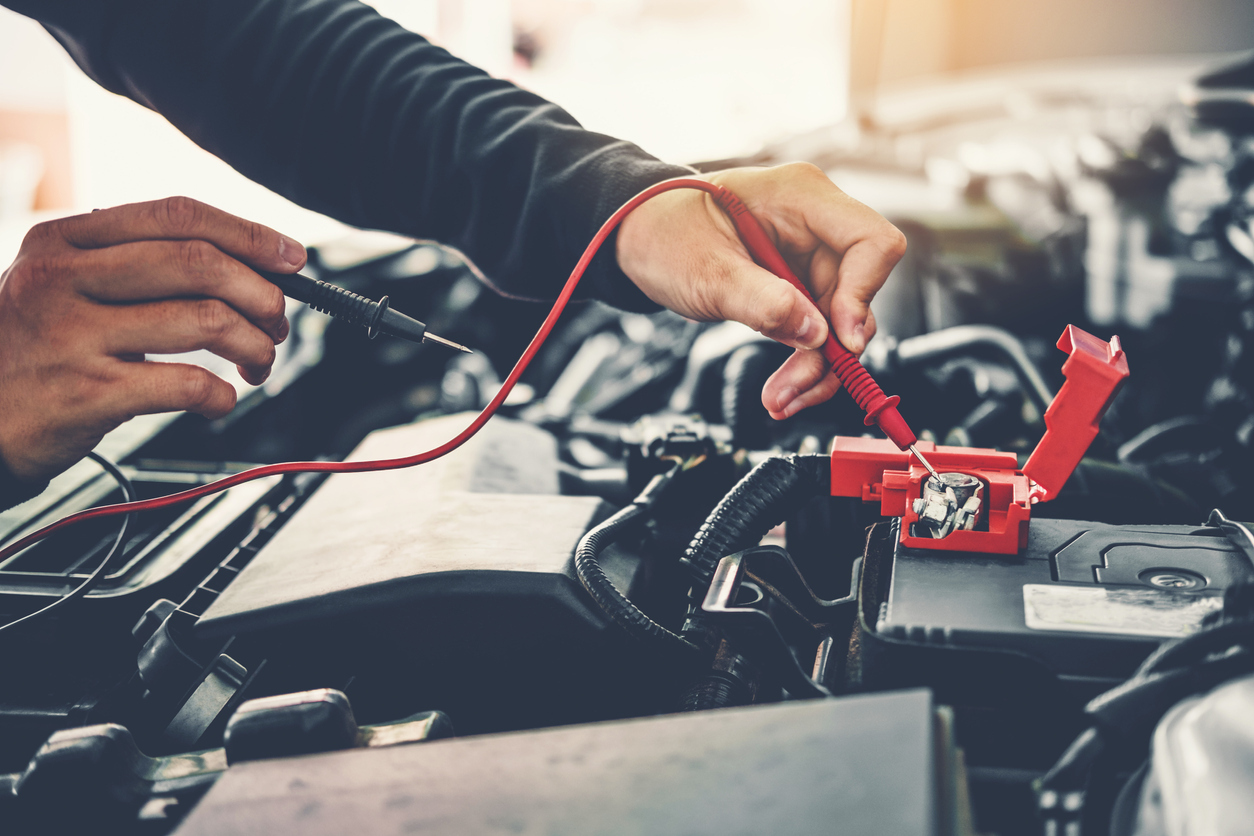 Car Battery Service Near Tuscaloosa, AL
If you've ever sat stranded in a parking lot or your own driveway because your car won't start, odds are the battery was to blame. Good news – this frustrating event is easy to avoid with just a little care and attention on your part and occasional auto battery service from the pros at Tuscaloosa Hyundai!
Keeping tabs on your battery's age and condition is one of the best ways to make sure your car is ready to go when you are.
Your vehicle's battery often goes under the radar until you encounter a problem. Then it may be too late to spare yourself the hassle of a jump-start or the expense of a tow. As with all other automotive issues, being proactive is the best way to make sure your battery is at the top of its game.
The service center at Tuscaloosa Hyundai is the place to go for battery inspection and service when you need it – and before you have a real problem! Our expert technicians are experienced at working on all types of vehicles and performing every service you may need. They will inspect your vehicle and take care of anything that's affecting the safety, efficiency, and performance of your car.
When Do You Need Battery Service?
Your car's battery is affected by many different factors, from age to driving style to weather to brand. With all these variables playing in, it's hard to say how long your battery will last. That's why it's important to do your due diligence and keep tabs on it yourself.
One way to do this is with occasional visual inspections under the hood. Check the battery for signs of corrosion or damage that needs to be addressed by a professional. Of course, if your engine is choppy or hesitant to start, that's another major sign that you should head into Tuscaloosa Hyundai for a quick battery check.
The average car battery lasts about three years, but that's only an estimate. Battery service is an important part of your overall vehicle maintenance plan.
Affordable Battery Service at Tuscaloosa Hyundai
Tuscaloosa Hyundai's service center values your time, your money, and your safety. And whether you bring your car to us for battery service or replacement, a quick oil change or tire rotation, brake work, or even engine repair, we'll get the work done quickly, correctly, and for an extremely reasonable price. Make sure to check out our current service deals when you schedule your service appointment online.