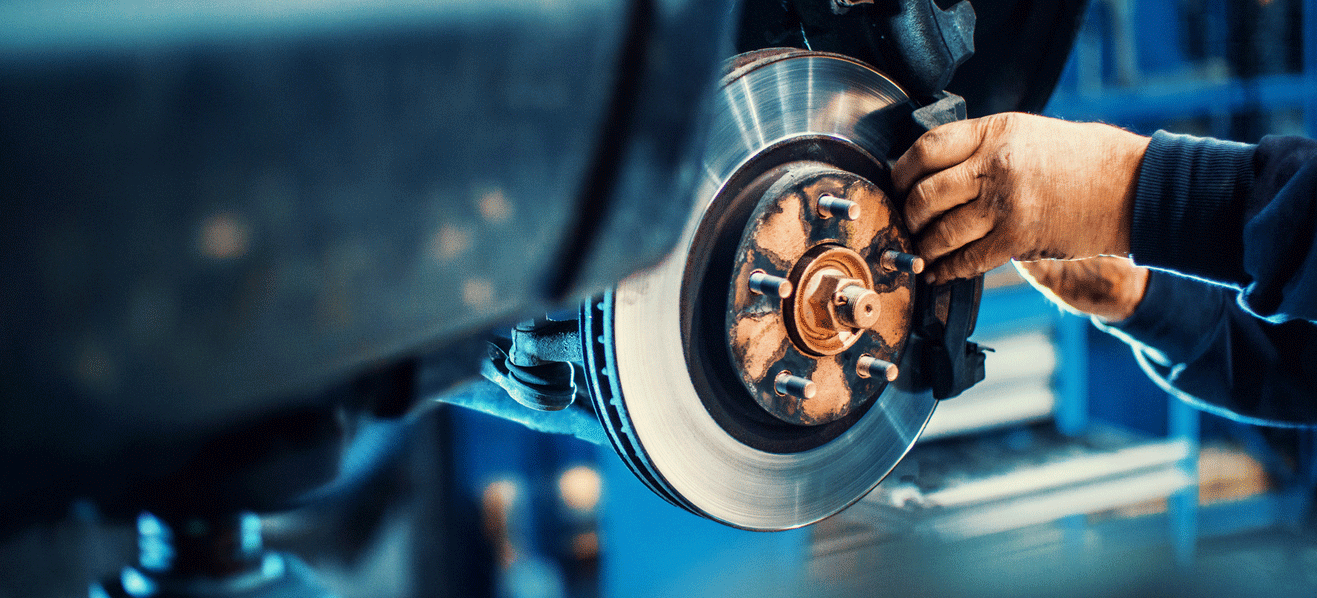 Brake Service in Tuscaloosa, AL
Quick - what's the most important safety feature in your car? If you said the brakes, you're right. Even with all the advanced safety systems, warnings, and accident avoidance features in the world, if your brakes aren't in good shape, you're not safe on the road. Turn to Tuscaloosa Hyundai's
service center
when your brakes need service. Our auto repair and maintenance shop is staffed with expert technicians who know everything there is to know about your vehicle's brake system. They can inspect your vehicle and diagnose any problems they detect, offer recommendations, and get the work done quickly and efficiently so that you can get back to your busy life in a vehicle that will get you where you need to go safely every time. We pride ourselves on customer service in every department at Tuscaloosa Hyundai, so you can be sure that when you
visit our service center
, you'll be treated like the valued customer you are. You can trust our mechanics to give you the straightforward scoop on the condition of your car's brakes so that you may take appropriate action if needed. They won't try to sell you parts or services you don't actually need. What's more, we'll never overcharge or inflate the cost of any service you receive at our dealership. We value your safety and want to make it as easy and affordable as possible for you to keep your vehicle running - and stopping - at its best.
How Do You Know If Your Brakes Need Service?
First of all, it's important for you to trust your instincts. You know your vehicle better than anyone, so if something feels or sounds "off" to you, it's best to get it checked out by a professional at your earliest convenience. Brakes are your first line of defense out on the roads of Tuscaloosa, Northport, and surrounding areas, so it's extra important to make sure they're operating in prime condition. There are some telltale signs of brakes that are in need of service. This is not an exhaustive list, though, so if in doubt, get it checked out. Here are a few common brake complaints:
Grinding
Shaking or vibrating
Decreased responsiveness
Squealing, screeching, or squeaking
We know that time is money, so we value your time as it should be valued. Our technicians work quickly but diligently to get the work completed in a timely manner and get you back to your day in no time.
Schedule Brake Service at Tuscaloosa Hyundai
No matter what your vehicle needs - brake service, oil change, tire rotation, or a more extensive repair - we're expertly equipped to handle it at Tuscaloosa Hyundai. You can schedule a
service appointment
online to fit your busy schedule, and also check out our
service specials
. These valuable coupons can save you big bucks on some of the most commonly requested services we perform - brake work included. Trust your car to Tuscaloosa Hyundai's service center. The peace of mind is just a bonus